Feast of All Saints! - Happy Feast!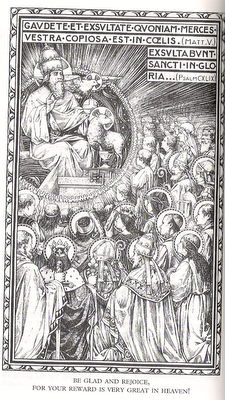 Be Glad and Rejoice,
even in times of trial and temptation
,
for your reward is very great in heaven!
-------
Some food for thought from today's offertory. =)
-------
Wisdom. 3:1-2,3
The souls of the just are in the hand of God,
and the torment of malice
shall not touch them:
in the sight of the unwise they seemed to die,
but they are in peace. Alleluia.
-------